CHAT – Colorful Nicknames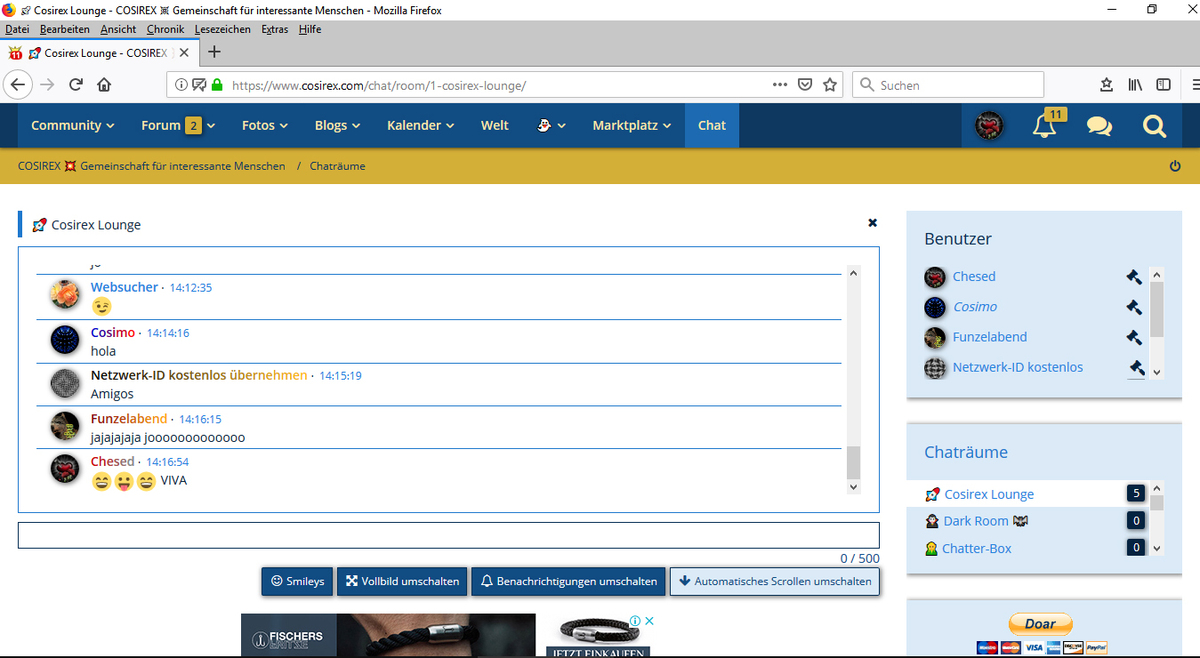 Set or change color for nicknames using Hexacode:
/color #FF0000 = Enter red (standard web color) in the chat window (writing field) and send with RETURN.
Instructions Gradient in the Username:
/color #FF0000 #000000 = Gradient Red to Black
Enter command "/color" and the desired colors in hexacode separated by blanks. Submit with RETURN..
Here you can find All Colors & Hex Color Codes


About the Author

Hola Hello ஹலோ Halo привет Hallo Salut Ciao Olá 你好 Γεια σας もしもし Pozdravljeni สวัสดี Habari ਹੈਲੋ Salve прывітанне
WoltLab POLSKI Polskie tłumaczenie
WoltLab ESPAÑOL – Traducción Español
WoltLab PORTUGUÊS Tradução Português
VieCode Rynek + Sklep + Leksykon w POLSKI
VieCode Mercado+Tienda+Léxico en ESPAÑOL
VieCode Mercado + Loja + Léxico em PORTUGUÊS
CLS EasyLink ESPAÑOL + PORTUGUÊS (BR) + POLSKI
Zaydowicz JCoins ESPAÑOL + PORTUGUÊS (BR) + POLSKI