Cron job – Generating weekly new DH PARAM files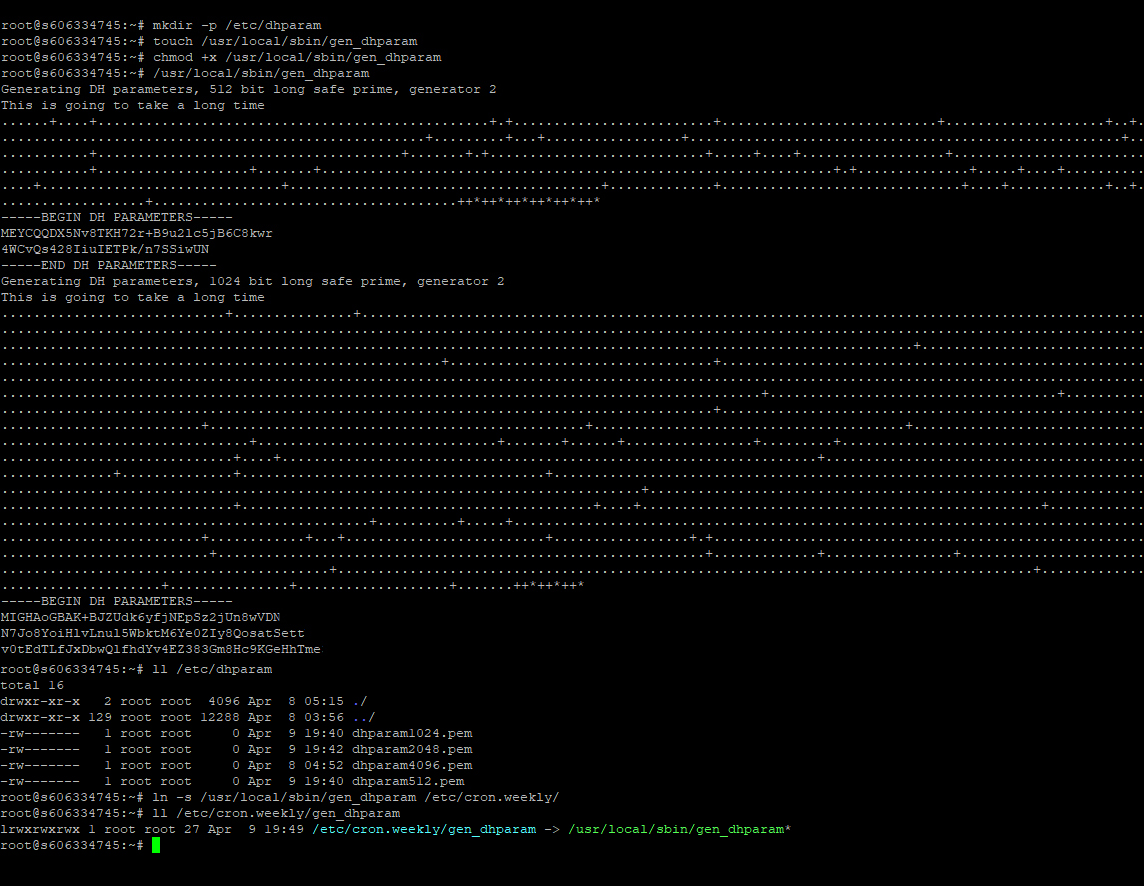 Hello user!
Just create the following directory:
Create file /usr/local/sbin/gen_dhparam with the following content:
Set this file executable:
Run the script by:
It will take a long time, but 4 files will be generated in /etc/dhparam:
After that just create a symlink /etc/cron.weekly/gen_dhparam to the new script:
With these permissions and owner:
Last important and final step is the creation of the weekly scheduled task in Plesk "Home > Tools & Settings > Scheduled Tasks" under root.
Or in other location, dependent on the used operation system and software environment: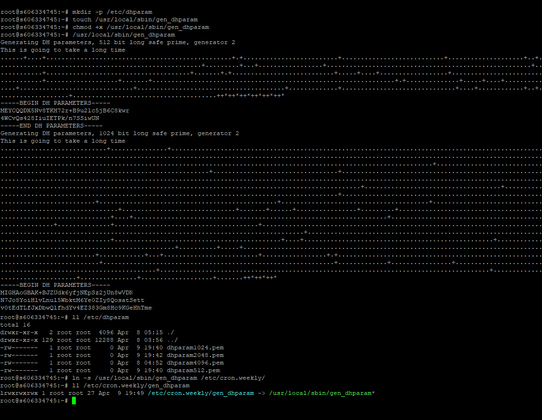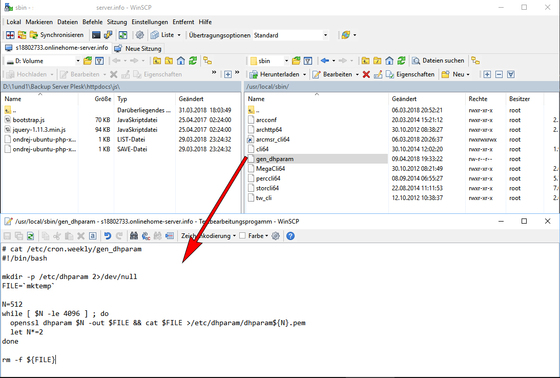 No guarantees as usual. Thanks for watching.
Have fun with Diffie-Hellman (DH) key-exchange.
About the Author

Hola Hello ஹலோ Halo привет Hallo Salut Ciao Olá 你好 Γεια σας もしもし Pozdravljeni สวัสดี Habari ਹੈਲੋ Salve прывітанне
WoltLab POLSKI Polskie tłumaczenie
WoltLab ESPAÑOL – Traducción Español
WoltLab PORTUGUÊS Tradução Português
VieCode Rynek + Sklep + Leksykon w POLSKI
VieCode Mercado+Tienda+Léxico en ESPAÑOL
VieCode Mercado + Loja + Léxico em PORTUGUÊS
CLS EasyLink ESPAÑOL + PORTUGUÊS (BR) + POLSKI
Zaydowicz JCoins ESPAÑOL + PORTUGUÊS (BR) + POLSKI